The weather has been hot lately and I have been taking advantage of it. Actually, I took advantage of it when it wasn't so hot, and maybe even when it was a little chilly. MelT is such a wimp! She won't go in the pool unless it is as warm as a "bathtub," whatever that is.
I was pretending I was a shark, but I couldn't pull it off. I think I might need a pointier nose. And maybe show my teeth a bit more. Well, it's better to be a capybara than a shark anyway. You won't catch me biting metal cages!
Why does MelT insist on humiliating me? Obviously this shot exaggerates the size of my butt. Even so, I don't think it looks too big.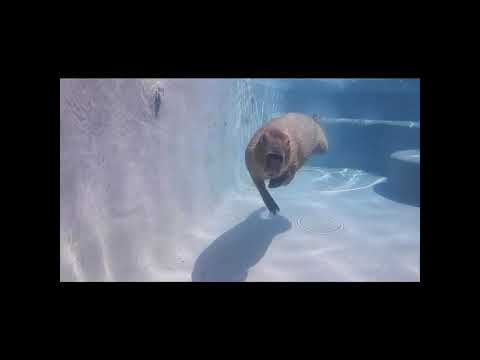 Video of me swimming