Whoever said it was easy being a capybara is wrong. Wait, did no one say that? Are you sure? I thought I heard someone say it was easy. No? Well then, the reason they don't say it is because it is not true. It is hard being a capybara. You might think that having teeth that constantly grow is a good thing. No need to worry about cavities. But there is a dark side to tooth growth. A dark, painful side.
If you've read about my two previous visits to the vet (Vet Visit 1 and Vet Visit 2)  then you know what kind of problems constantly growing teeth can cause. In my case, I have a tooth that is growing sideways. That tooth ends up cutting my tongue, which is very painful. But in the big scheme of bad tooth problems, it is not the worst. I could be like Maple WoMER and have a tooth grow into my eye. Or out through my lower jaw. It's a miracle it isn't worse. But as Melly says, in order for there to be a miracle, something really bad has to happen first.
At least My Rick goes with me. It is a big comfort to have him there. It would be a bigger comfort to have him somewhere else.
Is it like this with human vets? I sometimes have to sit in the waiting room for a long, long time. This just makes the whole experience worse.
Finally they shot me in the butt with a hypodermic and I fell asleep in my little bed. Normally Melly says I look like a little angel when I am sleeping. But this is not normal sleep, this is the sleep of a dead angel.
Here they are getting me on the table for my dental work. My eyes are open but nobody's home. I am glad I don't remember any of this. The person in the bird shirt who is hiding in the back is Dr. Hoppes. She is my main vet. The person in blue is Diane, I like her because she likes me. The last person is Dr. Gentry. He is pretty young but he is a great dentist and he is very nice to me when he's not torturing me. To be fair, he only tortures me when I am unconscious.
I have to get all bundled up while they work on me so that I don't get too cold. I might look cute in this photo but it is really very tragic.
Dr. Gentry using a monitor to watch what is going on in my mouth. He doesn't look straight in because my mouth is very small. Can you see there is a computer on top of the monitor? My Rick brought that. He set it up so that he captured the video of the whole procedure. I haven't watched it because I don't want to know, but you can watch if you want to.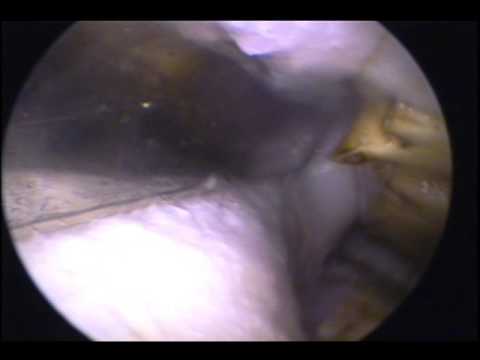 A Tour of My Teeth
This video is a quick survey of all of my teeth. You can see which teeth are good and which have problems. My bad tooth is pretty obvious.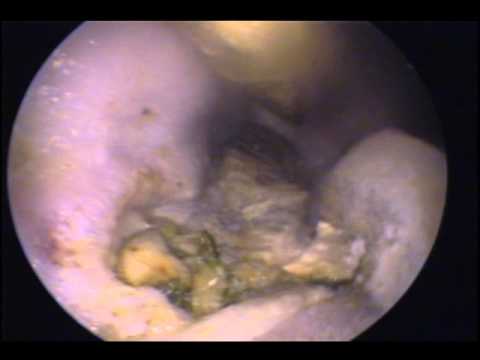 The sharp point of my tooth being taken off.
That is a long video showing the whole procedure for taking off the big point on my tooth. It is not a very gory or disturbing video to watch, but it is pretty long.
A very bad thing happened when they were filing off the point on one of my teeth. It turned out that the tooth was loose! Then they decided to pull it. Luckily, it looks like the tooth had cracked for some reason and they only pulled off the top part of the tooth, not the root. That means my tooth should be able to grow back. That is one good thing about having constantly growing teeth.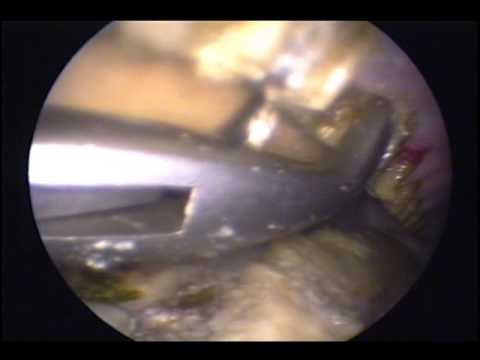 Tooth extraction
This video is a little gory so you might not want to watch.
Now you can see why my little mouth is all sore both before I went to the vet and afterward.
After we got home, I spent a lot of time in the bathroom. But this time I only sat next to my poop bowl, not in it. That is an improvement. Last time I spent hours just going from one water bowl to the other, trying to get comfortable.
I spent most of the next day (Saturday) sitting in the hallway. At one point, Melly let Winston Bumblebee Barcode the 1st come play with me. I wasn't in the mood for playing though so he didn't stay long.
As horrible as this vet visit was, it was not as bad as the previous two times. And Melly said that this time they got my teeth into really good shape so hopefully they won't hurt me again for a long time. I never want to go back to the vet but I guess I'll have to. Until then, I'm just not going to think about it.