Hi again! Mudskipper here. Hope you havent been waiting too long for my blog post. This will be worth it though. I'm very cute in this one.
For such a little capybara I know a lot of tricks. They are all tricks to get MelT to give me a treat. She's a pushover for such things.
In the photo above, you can see me sitting. That is one of my tricks but I'm not really doing it in the photo. I'm just sitting so I can enjoy a beautiful day in the sun.
This is me standing. That was probably my first trick. I'm not doing it in the photo though. In the photo I'm just begging my friend Clarissa to give me a treat. That is what all tricks are for but in this case it's more blatant.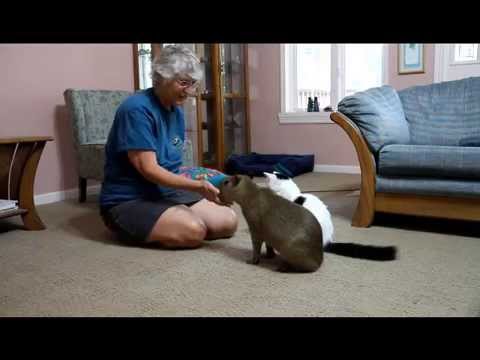 Video of all of my tricks
I hope you'll watch this short video of my doing all of my tricks. MelT says almost no one watches my videos. I'm embarrassed to say that I just might not be cute enough.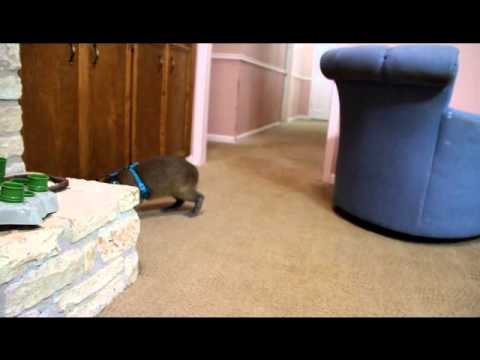 Me and my treat ball
If you made it past that first video, even if you didn't watch it, you might enjoy this video of me playing with my new treat ball. It's very short. It's not exactly a trick but it's kind of like one.
MrlT is trying to get me to do two more things: down and up. Very contradictory. I'll have to give it a lot of thought before I decide to do either one of them.
Speaking of which, I am totally winning on both walking on a leash and going in the water. I'm not sure I am ever going to do either of those. MelT keeps insisting that I am "semi-aquatic." I think she's more semi-aquatic than I am.