Melly's blog:
Earlier this week I got the most interesting email from a man who works at a zoo in Slovenia. I'm including the email here so you can enjoy it as much as I did. ( I have made a few minor corrections to make it easier to read.)
My name is Simon and I love capybaras. I would really love to have capybara as a pet but I can´t, because I live in a block of flats. But I am currently employed in ZOO Ljubljana (Slovenia (Europe)) and somehow my dream fulfilled in a way.
There is one very special being, called Stinky.
I love Stinky so much that I am with him every and each day. It´s not my capybara, it´s ZOO ljubljana capybara but he is mine in my heart.
And if I tell you that we train agility, I´m sure you sure won´t believe me. We train approximately 1,6 year (in my free time) I started training him when he was basically adult animal (not juvenile).
I couldn't publish anything earlier because he is not my capybara.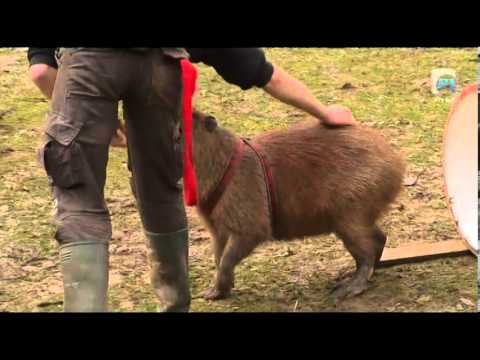 The part with Stinky starts at 15:28.
I really hope you will enjoy the video.
Regards and all the best,
Simon Budja Continue reading "Capybara Agility" »